E-commerce Checklist to Surge Your Sales for Black Friday and Cyber Monday 2018
3751 Views
|
6
min
|
Published On: November 1, 2018
Last Updated: November 15, 2019
Cyber Monday and Black Friday are blockbuster days for e-commerce shopping. In 2017, online shopping on Thanksgiving and Black Friday expanded to $7.9 billion, which is 17.9 percent up from a year ago. Therefore, you'll surely need some action to take the best out of this season.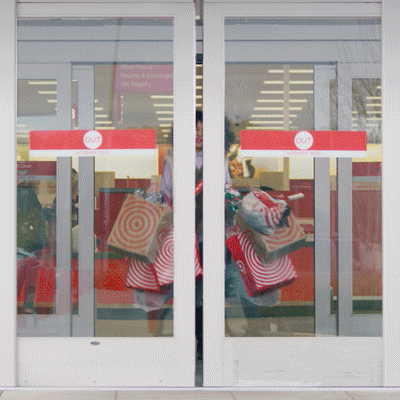 As an e-commerce store owner, you must be thinking that all you have to do in the festive season is sit back, let the money roll and search for holiday destinations in the LA. However, that's not easy! If you don't get ready for Black Friday, Cyber Monday, Christmas and New Year, you will be missing out a big selling opportunity.
Embraced by numerous nations, the Black Friday and Cyber Monday are traditions quite established. To help you get ready for the event, we've brought a few tips for you to increase your e-commerce sales without giving the ball a chance to fall!
1. Start Planning Out Ahead of the Time
Digital shoppers begin searching branded websites for information about best Cyber Monday and Black Friday deals even before the festive season. And this is the reason because of which you should be prepared for this incoming traffic that begins a long time before the event.
During the start to this festive shopping season, you should include the following improvements to your site, with the end goal to guarantee that the digital customers have an experience that is helpful for setting up a purchase once your Black Friday/Cyber Monday sale starts:
Redesign product pages
Make homepage navigational buttons clearly visible
Pop-out overlay windows that trigger as per customer action and interest
Once your site is up to the mark and prepared to give these early bird customers with the information they desire, make sure to tell them about these improvements through social media profiles, email contact list, and different channels where your customers are active.
2. Test Your Website
Your objective amid the holiday season is to expel each obstacle that would obstruct transforming a visitor into a purchaser. One of those obstacles is a slow loading website. A website with a slow loading time slows down the purchase procedure and builds the possibility of visitors leaving the website before buying. Also, a slow load time is directly related to a higher bounce rate.
To maintain a strategic distance from that downfall, speed up your e-commerce apps or website before the holidays. The primary method to do this is by optimizing the images on your website. Load times increase when images don't fit the screen that is calling them, or there are a large number of images on a solitary page. Also, mobile load time suffer most drastically as Smartphones don't have the processing power of PCs.
The second way to accelerate load time is to optimize the CSS and Javascript on your website. While optimizing the load time, simply remember this: Unorganized HTML, CSS or images, and even an excess of white space — will slow your website. It may be by microseconds, but that is the time that you cannot afford to lose.
3. Create Exclusive Deals for Loyal Customers
Image credit: Shopify
While the offers and discounts would appeal to the customers who had never visited your store, do not forget who your loyal customers were before that. You can utilize your client email list and send exclusive ads to this client section. In this way, the chances of a visitor purchasing in your store are greater on that day, decreasing the risk of the customer moving his buys to the competitors.
4. Make Use of Referral Marketing
Individuals are more likely to buy from you if referred by a relative or companion. Utilize this further to get the advantage and use offers to encourage referrals in the festive season. You can give an offer to the individual who is referring, the individual who is referred, or both.
5. Optimize Your Products
During the festive season, 7 out of 10 customers are not sure about what they will purchase, so it's critical to give every one of your product a chance of standing out. You never know which product the customer can like and hit the BUY NOW button.
"Advertising just common products on your website and waiting for a sale would be like going for fishing with no bait!"
Image credit: Big Commerce
If you made some efforts on Black Friday and Cyber Monday a year ago, your initial step should be to investigate your sales data and analyze what went well. Utilize the data to make adjustments to existing product layouts and description. Plan ahead by making a product plan that decides when a product goes on sale and its cost. Instead of playing on the cheap prices with competitors, you can advance the game by making small tweaks to the price every week or twice in a week.
Also, your product description should instill insecurity. Remind individuals they just have a single chance to get the deals on the offer by including phrases like:
Offer for limited time only
Just one remaining
Sold out soon
In-demand
Add mentions to Black Friday and Cyber Monday in the description to show the product's relevancy.
If you're showing products from any established brands, ensure the brand names show up in a noticeable position – this doesn't simply enhance your organic rankings (which results in more traffic and as a result more sales), it additionally adds validity to your store and makes customers more prone to become repeat customers. It's also worth running a quick check of your classifications and product postings to ensure they're up to date. There's nothing more terrible than advertising a product you're not able to deliver.
6. Optimize Your Website for Mobile
In case your virtual store isn't yet optimized to be accessed by SmartPhones, don't squander any more time. As per Statista, by 2021, 53.9% of all retail e-commerce sales is expected to be generated via m-commerce. So, thinking mobile first for e-commerce is not just essential but unavoidable.
Most buyers will get their promotions and access your store via these devices, regardless of where they heard about your offers or deals (social network, email, leads, and so on.). Also, mobile websites are better ranked by Google and help you pay less on your Facebook ads.
7. Allure Your Customers with Attractive Graphics and Videos
Provide a visual experience to the visitors of your website by showcasing your services via Graphics and Videos. More customers are connecting with graphics and E-commerce videos today than ever before. Including banners for sales and additionally changing the header picture on the home page is an extremely powerful approach to keep your audience informed and excited. Brands, such as Amazon, utilize these graphics most beautifully to keep their customers returning for Christmas season deals.
8. Utilize Your Online Chat
May it be Black Friday or Halloween; festive season brings a surge in the number of visitors to your page. This traffic increases by making great marketing campaigns on emails, social networks and on your own website. That is the reason it's imperative to put emphasis on online customer service to enable these visitors to discover the products and deals they are searching for.
9. Keep your Social Media Followers Informed and Engaged
Catching the attention of your followers and making an incredible customer experience on social media profiles begins with advertising your holiday offers early and continuously. It is essential to make an effect of your product on customer's mind. Before buying the product, a few customers think twice or maybe thrice and sometimes even more than that.
So, to give them the leverage you have to give them the time by advertising the product for a longer period of time. But, do not make them forget about what you offer by not doing ads on social media. Always keep them engaged by showing your offers time to time and in an engaging manner just like Mapel Holistics.
Fuse trackable links and CTAs (calls-to-action) inside these promotional posts to get traffic back to your site. Besides conquering any hindrance between your social and website experiences, this practice additionally enables your brand to get exceptionally valuable customer data that can help refine future marketing operations and improve retargeting efforts.
At last, be as engaging as possible. Effectively answering clients' questions and answering to comments demonstrates your audience that your organization wants to make the social portion of the digital customer experience an esteem driven and an intuitive affair amid this (or some other) festive season.
10. Ensure Your Store Can Manage Increased Demand
If you depend on a supplier for your stock, or your product is manufactured or created by you or your team, keep in mind the increased demand you'll encounter amid the festive season.
Plan with your supplier and guarantee they're set up to deal with your projected sale for the festive season. One of the worst things that can occur amid a sale is offering out quicker than you needed to and not taking care of the demand of your customers.
Conclusion
The festive season is just around the corner. Ensure you have a plan to make it the best time for your business.
From blending functionalities and services in your online website to getting ready for marketing strategies, making an incredible customer experience requires a lot of time, investment, efforts and energy. However, the advantages and gains of genuinely winning over your audience amid this pivotal period is certainly justified regardless of all the diligent work that goes into this procedure. If you want help of e-commerce experts to make your store ready for the festive season, contact here. We will be happy to assist you!